The Essence of Kindness
By Ernest DeFilippis
---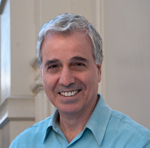 As the holidays approach, people everywhere are worried about money—despite what so-called "experts" call a robust economy—and are in turmoil about how to show kindness. I'm glad to describe here what I've learned from Aesthetic Realism. It shows what real kindness is and enables a person to learn how to have it! This knowledge is the greatest gift anyone can get.
Aesthetic Realism is based on these principles: 1) "The deepest desire of every person, is to like the world on an honest basis"—all kindness arises from this desire; and 2) "There is a disposition in every person to think he will be for himself by making less of the outside world"-this is contempt, the source of all unkindness and cruelty.
I hoped to be kind, but was ashamed about how I was with people. I could act as though I were interested in a person, look attentive as someone spoke, be "considerate," but I felt that people were fools and I was a fake. Then at age 28, when I began to study Aesthetic Realism, I learned about my desire for contempt, my thinking that the way I'd please myself was by managing people, beating them out. I felt what I thought I'd never feel—"I can really be kind, have sincere feeling and be proud of my effect on people!"
In Definitions and Comment, Mr. Siegel defines kindness as "that in a self which wants other things to be rightly pleased." This means encouraging that person to like the world.
As a teenager, I wanted to please people. If grandma had to be driven to church or picked up, just call me! If my uncle needed help painting his apartment, I'd be there. Yet in the comment to his definition Mr. Siegel explains:
To be kind is honestly to think of what another person, or other persons, truly desire. If we do not take the trouble to find this out, or do not want to take the trouble, our 'kindness,' is so much not kindness.
What does a person truly desire? What would please that person rightly? I didn't even know these questions existed. I was more interested in impressing people, having them see me as "caring," "warm," and not like other people who were cold and didn't give a damn! If a man or woman smiled at me and seemed happy, I thought that meant I was being kind. But with all the approval I got, I felt more and more distant from people.

As a child, I saw my mother go back and forth between liveliness and sadness. She enjoyed being in the midst of bustling activity at her job, but at home she often looked sad. That is, until she saw me and my sad, "understanding" look. Then she would brighten up and seem happier. Who my mother was, what she felt and hoped for, that she had an inner life at all, was not real to me. In my conceit, I wanted to think the thing she needed to be happy was ME.

This, I learned, is how I wanted to see all people, particularly women, and that this way of seeing people made it impossible for me to be kind.

I saw that what I thought was kindness and love was really hate for who a woman was: it was wanting her to be weak so she would need me. Inevitably, every relationship I had ended in anger and disappointment, with my feeling harder and more bitter inside. Mr. Siegel explained:
If there is a bad effect what would it be? Do you think you excessively want to console a woman? The desire to console is in the world of good and evil. In the human being there is a tremendous desire to save another person.
I said, "I have a history of trying to save women." And he continued, "You take it for granted that people are suffering and that you can alleviate the suffering. You see it as valuable. If you alleviate the suffering of someone, do you respect her for it?" I answered no. I saw her as being taken in by me and thought she was stupid.

As Mr. Siegel spoke to me in Aesthetic Realism lessons, I had the joy, new to humanity, of feeling at last someone saw through my facade and understood what tormented me. He said:
To put on a show of kindness and usefulness and not respect the person when you are successful, is very dangerous. It is the thing that you like least about yourself.
What I've learned has given me great happiness—including in my marriage to Maureen Butler—and the self-respect I thought I'd never have. I'm proud that I want to be kind to Maureen, so that through me she is closer to the whole world. And I love her for encouraging me to be deeper, to have more feeling for all people. My life is a success because through what I've learned I'm able to have a good effect on others, including the men I have the honor to teach in Aesthetic Realism consultations.